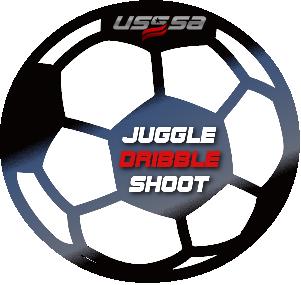 Juggle, dribble and shoot. Throw the three words together and it sounds like your typical soccer practice, right? Not anymore! Juggle Dribble Shoot (JDS) is a new and exciting soccer-based skills competition that is shedding new light on the sport. The competition, unique to the world of soccer, is the sport-specific competition athletes have been waiting for. USSSA has partnered with creator Erin Mahan to develop and expand the program.
JDS will challenge the skill of participants across a range of sport-related trials. Juggle Dribble Shoot, true to its name, includes maximum count juggling, timed dribbling through a series of cones and shooting with precision through targeted area. Each individual competition has a point scale, and a player's final JDS score is a culmination of points earned across all three trials. JDS also includes Goalie Wars, a competition tailored to measure skills specific to the goalkeeper position.
Qualifying JDS events will be held around the country, and the top five finalists from each gender's age group will advance to the final at Swope Soccer Village, Sporting KC's official training facility in Kansas City, Mo.
This weekend New York City Soccer League will kick off the JDS National Competition and we will have updates at both @NYCSoccerLeague and @SoccerUSSSA.
If you would like more information on hosting a Juggle Dribble Shoot event contact USSSA Soccer @ soccerinfo@usssa.com.