Super 7's Event Information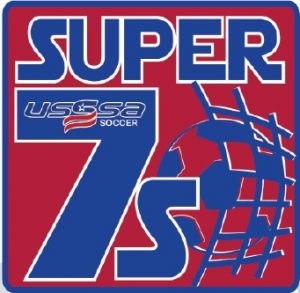 This tournament is designed for adult players (18 years and older) in multiple divisions, which allows for local, regional and national competition. In playing through a local/regional competition, you're team will receive an automatic invitation to the National Super 7's Tournament held in Melbourne, FL in March 2021. Your play in event will seed you for the national tournament.
Divisions:
Men's Open
Men's DII/Over 30's
Men's Over 40's
Men's Over 50's
Women's Open
Women's DI/Over 30's
COED Open
COED DII
Alumni Division
The Alumni division is aimed towards providing an opportunity for you to get your old teammates together and play again representing your school. Depending on registration numbers, divisions will be created in DI and DII in men's, women's and coed.
A maximum roster of 12 players is allowed per team. Players may not play on two teams in the same division.
Playing Rules:
Tournament Registration Links:
Wisconsin Dells (October 17-18)
Omaha (TBA)
Kansas City (TBA)
Melbourne (TBA)
Housing: information is provided once team registration is complete.
For more information or any questions contact: micah.loring@usssa.com