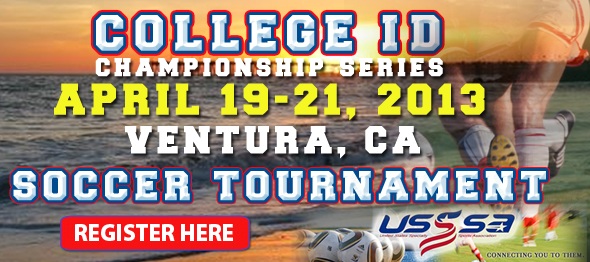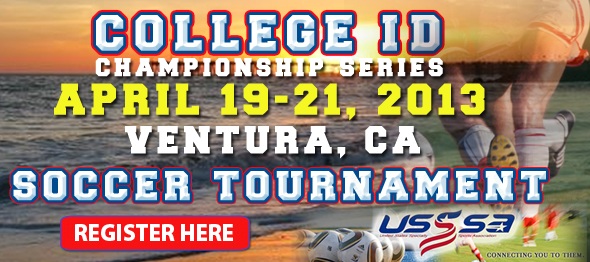 Ventura, CA – April 19-21, 2013
The USSSA College ID Championship Series is designed to give players the opportunity to compete in an event where they can showcase their skills not only on the field but through the latest technology. Our tournaments run in conjunction with training camps where players work with college coaches and receive an evaluation of the time spent in camp. This evaluation is then paired with their playing profile to give attending college coaches a great snap shot of each player.
Each tournament has a limited number of teams that will be accepted due to field space. To avoid disappointment register early.
Registration Deadline is April 8, 2013. For more information and to register visit our Championship Series site.
ABOUT USSSA:
The United States Specialty Sports Association (USSSA), headquartered in Osceola County, Florida, is the World's Largest Multi-sport Athletic Organization. Founded in 1968, USSSA has grown to over 3.7 million participants, competing in 13 nationally sanctioned sports including Baseball, Fastpitch, Slow Pitch, Basketball, Soccer, Volleyball, Karate and more! For more information on USSSA and to register your team visit USSSA.com. Also be sure to visit USSSAToday.com for the latest USSSA News!