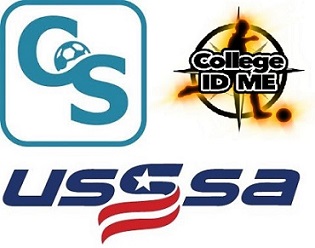 MELBOURNE, Fl. (Feb. 4, 2020) — USSSA Soccer is excited to announce a partnership with ConnectSoccer. The agreement allows member club teams to gain unprecedented access to the innovative suite of resource tools provided by the recruiting platform.
Additionally, the partnership will also be seen in the USSSA W.I.N. Player Pathway model, as the new segment of College ID Me is introduced for all USSSA players (13-17 years).
"In seeing under the hood of USSSA Soccer, we are excited to be part of their support system for members and look forward to be a productive partner" ConnectSports CEO Gage Mersereau stated. "Between offering their membership and families an educational platform for identifying colleges and working with the College ID Me segment within USSSA W.I.N., I look forward to engaging our platform with their substantial membership community."
Since 2018, the USSSA W.I.N. Program has been working with member clubs and leagues in providing high level training, player identification, educational workshops, and a development pathway for all. In 2019, W.I.N. Programs were held in Nebraska, Kansas, Missouri, Florida, Massachusetts and New York.
Using the most innovative suite of recruiting tools through the ConnectSoccer online platform, USSSA players, coaches and parents can easily and successfully navigate the college admissions and athletic recruitment process.
"This partnership will allow our club members to provide an even more professional level of support throughout the college process," said Craig Scriven, Vice President USSSA. "ConnectSoccer will supplement and enhance the existing College ID Me Program offered by USSSA W.I.N. and be available to our club members. I believe this will be the start of a great program where we inform and support our players and families."
About ConnectSoccer
ConnectSoccer is a matchmaker for high school recruits and college coaches. ConnectSoccer helps recruits find colleges that fit them both on and off the field, organize their player info and connect with college coaches. ConnectSoccer simplifies club management, tracks recruiting activity in real-time, and integrates recruiting, video and evaluations for teams. Learn more at www.connectsoccer.com

About USSSA
USSSA is an Organizational Member of United States Soccer Federation, working with member leagues, clubs and teams in over 40 states. Programming offered includes; player registration, sanctioning of leagues and clubs, grassroots coaching education, state, regional and national competition, and USSSA W.I.N. Program. For more information on USSSA Soccer, please visit www.usssasoccer.com and www.usssawin.com.