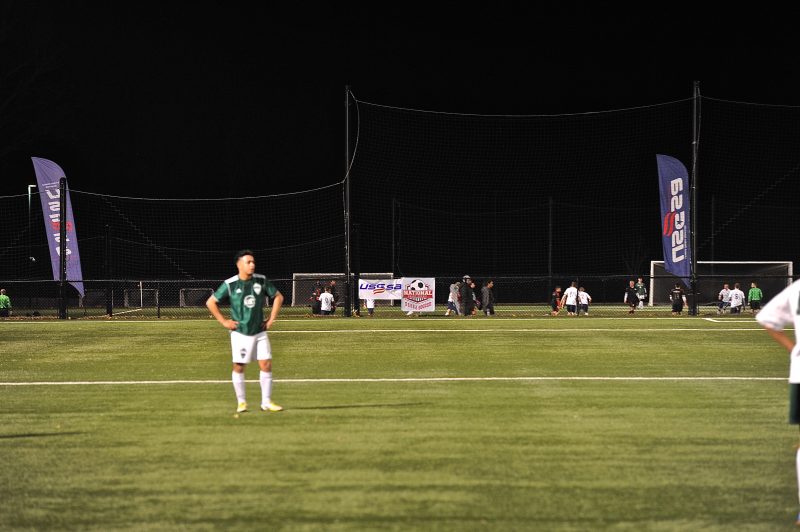 We are now two months away from the USSSA National Champions League Invitational Tournament and Seminar. This year all USSSA teams and leagues are invited to join us for the inaugural event.
January 24-27, 2019
Viera, FL.
Join us this coming January at the new Viera Regional Park Soccer Complex brought to you by AstroTurf. This will be the first adult soccer tournament held at the newly redesigned and turf facility.
The USSSA National Champions League Tournament is actually an event.
Thursday 24th (Media Day with interviews with all coaches, captains and invited players and opening dinner)
Friday 25th and Saturday 26th (Games with select games streamed live on USSSA.com)
Sunday 27th (Final round of games and final, which is streamed live on USSSA.com)
On Friday evening we will host a tournament social where we will present the New USSSA National Champions League format for our teams starting in 2019.
Full tournament details and registration can be found here.
Founding Members being Accepted through February 2019
Our goal is to provide a high level of play, events, media for our national play and competition for all members. Member leagues will receive the following:
1.) Ability to place USSSA NCL logo on website and all material
2.) Placement of your league and top divisions scores and standings on our NCL website.
3.) Feature stories and game reports on the NCL Review Show, which will be streamed on USSSA.com every two weeks.
4.) Host local NCL events and receive financial compensation packages.
5.) Receive NCL sponsorship allotment from all national NCL agreements.
6.) Be part of a national ranking system which will be published twice a month.
7.) Individual player recognition and awards throughout the season.
Our first member leagues will be announced December 4, 2018. If you wish to find out more information – contact us today; adam.lamb@usssa.com.