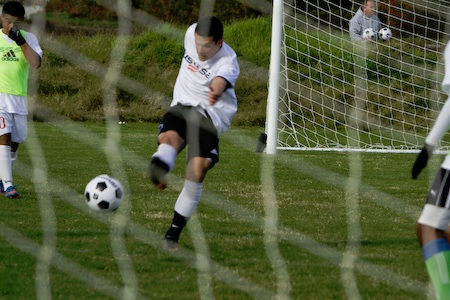 Your 2021/22 USSSA Soccer Season
Dear Members,
We hope this email finds you well and looking forward in getting back into full swing of soccer after the past year.
Last year, we froze our registration prices and extended insurance coverage to help all our members during one of the most challenging time we will ever come to know. This was a focus of ours early in the pandemic to assist our members and help the sustainability of their programs.
This past year, we have worked on several aspects of our program and are excited about the additional member programs available to USSSA members. Below you will find each program and link to gain more information:
USSSA W.I.N.
Academy Soccer Coach
Total Soccer Method
Alliance Soccer Leagues
National Champions Soccer League
College ID Me
U.S. Soccer Coaching Education Courses
To learn more on these programs or to host a program by visiting here. 
USSSA has partnered with GotSport starting in August 2021 for all sports. Soccer will have a 12-month integration period and members will be able to learn the benefits coming starting in early 2022. In the meantime, below is some information based on the 2021/22 season as it relates to USSSA Soccer Members:
Scenario 1: USSSA Member who is a current GotSoccer client. You will continue to work directly with your GotSoccer account manager and inform them, you're a USSSA sanctioned program. Any existing contracts you have with GotSoccer, are honored.
Scenario 2: USSSA Member interested in learning more about GotSport partnership. An informational document can be found here (sales document provided yesterday), and for more information contact; sales@gotsport.com with the heading: USSSA Soccer Membership.
Scenario 3: USSSA members who use another registration, scheduling system which is not GotSoccer. You'll be able to continue using the other platform for your organization needs. Regarding USSSA registration, as you have done in the past; you'll submit a CSV file to our soccer registration team, and this will be processed for you. Once processed, you will be able to receive/print your player cards, rosters, and insurance certificates in the SDS system which is our new registration platform.
As of August 1st, we will not be using DC2 for any of our player, team, and coach registrations. This functionality will be turned off on Sunday 31, July for all local area directors and team managers. Please contact our staff in order to receive your directions for team/club/league registration for the 2021/22 season.
We understand you have questions regarding the processes, and you can contact us at: soccerinfo@usssa.com with specific questions. You'll then be directed to the appropriate person.
The Year Ahead
We are working on new programs, partners and will be releasing information to all our membership as they become available. All programs under USSSA are designed to assist our members in their soccer experience and are not mandated.
To Get Started
When you're ready to start your registration process, please contact our staff and we will get you going for the 2021/22 season.
Wishing you all the best for the season and thank you for choosing USSSA!
Sincerely,
Erick
Erick French
National Director