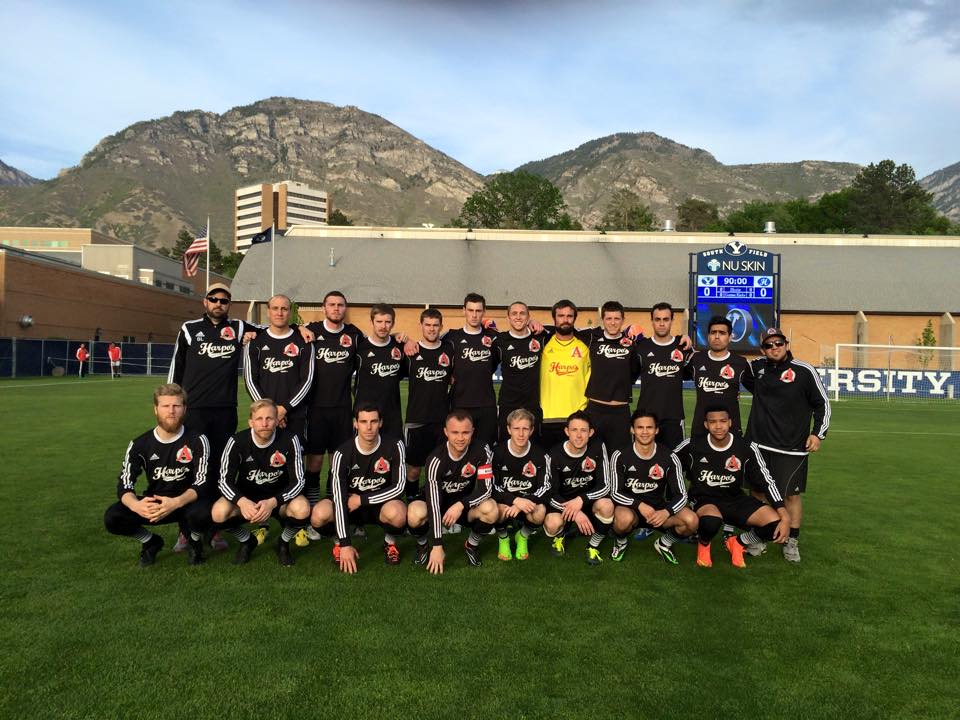 The cinderella story for Harpo's FC continues on, as the Colorado team edged past the BYU Cougar's in Round One of the 2015 Lamar Hunt Open Cup. Players took the field at 7:30 p.m., MT, before a mountainous backdrop at the BYU Men's Soccer Complex in Provo, Utah. After ninety minuets of back-and-forth regulation play, the score was locked 0-0. The gridlock continued through 30 minutes of overtime, though both teams created dangerous opportunities throughout. Harpo's, now lovingly described by Open Cup aficionados as " The Pub Team," was outshot 24-12, but through team-wide defensive vigor, they pushed on the PK shootout. Harpo's keeper Zac Gibbens showed up with a second-slot save against BYU that would swing the momentum in the Pub Team's favor. Harpo's put away four PKs, and the shootout concluded 4-2.
In Round Two, Harpo's will take on USL's Colorado Springs Switchbacks on Wednesday, May 20th. The interstate matchup, hosted by the Switchbacks', will kick off at 9:00 p.m., ET. Stay posted for more information.
For a recap of all U.S. Open Cup First Round play, visit U.S Soccer:
http://www.ussoccer.com/stories/2015/05/14/01/58/150513-usoc-first-round-round-up-rel
Cover photography via Facebook; Avery Brewing FC.