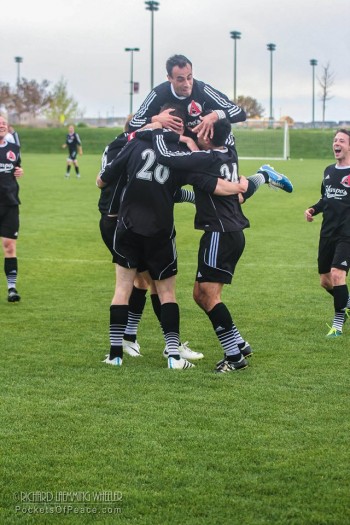 USSSA's Harpo's FC clench the US Open Cup Preliminary Round win over KC Athletics.Harpo's FC, established in Boulder, Colo., has been one of the most dominant teams in the state for years. Now, the 2015 squad will be the first to represent Colorado in the US Open Cup since 2004.
The April 25th matchup marked the third time Harpo's FC and KC Athletic met on the road to the Cup this year; their first two contests arose in the USSA National Tournament. During number three, Harpo's edged KC Athletics 2-0, with second-half goals from midfielder Dan Campbell and forward Shane Wheeler. 
Preceding the USSA National Tournament, a USSSA representative had the opportunity to speak with Harpo's manager John Freeston. Harpo's have created massive success this year, but according to Freeston, the team's work is not done. Freeston holds a strong vision. It's not a dream come true yet. The dream come true is to become the Cinderella Story this year… to beat the PSL teams, the USL teams, and the MLS team." 
The dream continues, as Harpo's prepare to take on the BYU Cougars (PDL) in the First Round of the Cup, on Wednesday, May 13th. Details to follow. 
For more official tournament information, please visit thecup.us 
* Cover photograph courtesy of Richard Laemming Wheeler©, pocketsofpeace.com