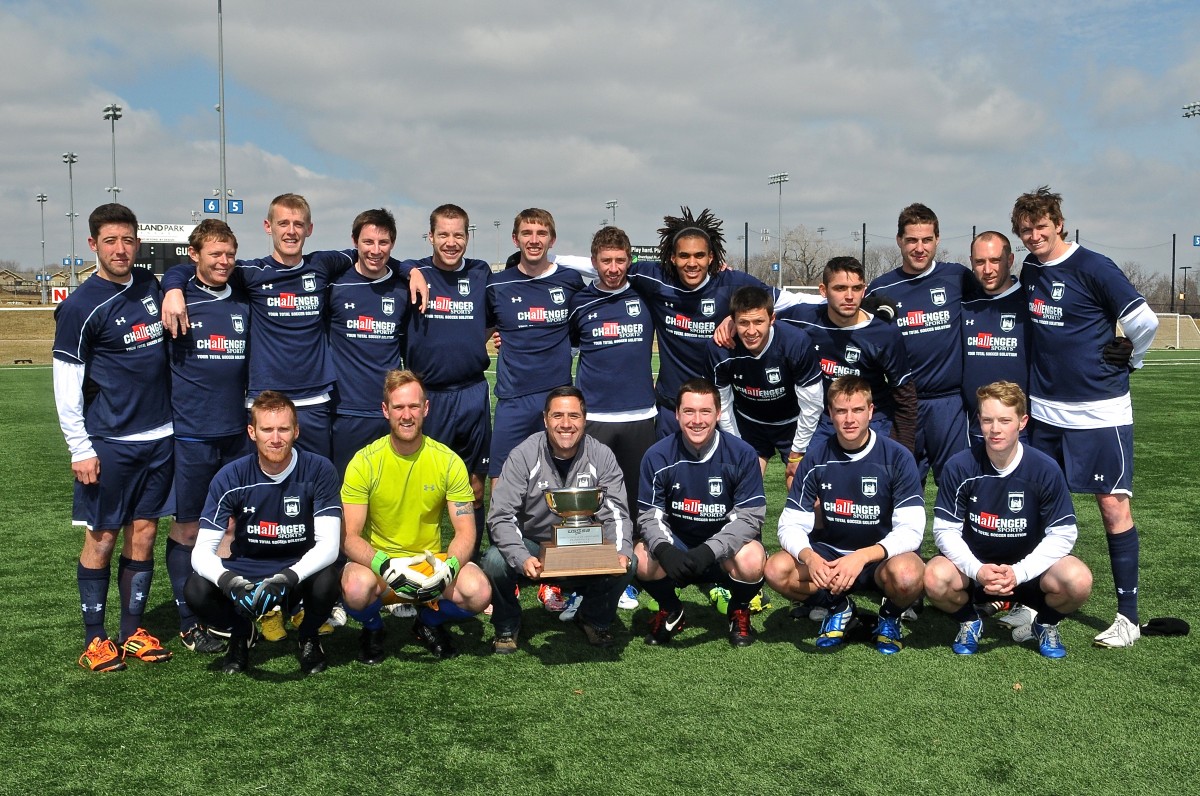 Colorado Rovers defeated hometown KC Athletics to win their second consecutive USSSA Elite National Championship in Overland Park, Kan. this past weekend.
In frigid conditions Colorado Rovers became the first side in USSSA history to win back to back championships when a Marc Herschberger goal gave them a lead in the first half of extra time. KC Athletics rebounded strongly and controlled the majority of the second period of extra time with Rovers looking to catch them on the counter attack.
However much possession and chances they created in the second period they were unable to find a way to beat the game MVP – goal keeper Mark Saxby. This was apparent in the post game interview, "Mark Saxby was unbelievable," said Rovers head coach Erick French. "Some of the best goalkeeping we've had in years."
Colorado Rovers will now represent USSSA in the oldest soccer tournament in the country when they compete in the U.S. Open Cup. More information and first round pairings can be found at; TheCup.us
For a full round up of the tournament results and standing click here.