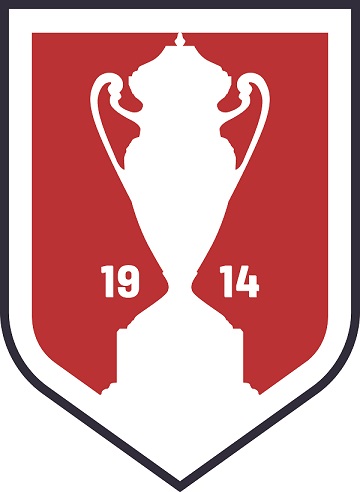 A crowd of about 50 saw FC Boulder Harpos defeat fellow Colorado Premier League rival Colorado Rovers, 4-0 in the final round of the Open Division Local qualifying tournament for the 2020 Lamar Hunt US Open Cup. Shane Wheeler had a double, bookended by a double by former pro Freddie Braun. The win, Harpo's 32nd of the calendar year, sends them to the First Round of the US Open Cup for the first time since 2016.
The first half started brightly for Harpos FC, a two-time qualifier (2015, 2016) that recently merged with FC Boulder. Braun received a pass from Ryan Blarr for the opening goal in the 3rd minute. The early strike seemed to rattle Rovers, and Harpos' superiority would continue for the first 20 minutes of the match.
From there, Bryce Townsend and Kyle Enge would combine often and be dangerous in attack up the right side for Rovers. In spite of the improved attacks, Harpos' Shane Wheeler bagged his first goal of the afternoon in the 36th minute.
The second half was more evenly matched, with the Rovers seeing much more of the possession. Brenden Hughes and Ethan Coit each had a shot within seconds of each other in a 51st minute goal-mouth scrum for the visitors.
The game seemed to be put to bed in the 70th minute but a goal by Miguel Jaime was called back for offside. However, about five minutes later, Shane Wheeler completed his double from a double sombrero with an upper 90 finish.
The Rovers continued to fight, but Braun scored his second goal in the 82nd minute as he ran on to a punt from goalkeeper Brendan Roslund to seal the victory for the home team.
Despite the score line, Bryce Townsend was solid in midfield and Jared Herselman had several dangerous free kicks for the visitors, but none of them produced any goals as the Rovers fell one game short of qualifying for the first time since 2014.
With the win, FC Boulder Harpos will be the lone representative from a league within the United States Sports Specialty Association (USSSA). The USSSA has had at least one entry into the Open Cup every year since the organization made its tournament debut in 2013.
Harpos owner/manager Johnny Freeston, credits their success this year with rebuilding. Replacing a few players that had gotten older and establishing some new partnerships. The team's plan is to enjoy the holidays, then get right back at it, playing indoor games and some local tournaments. A potential road trip to Arizona in February or March is in the works, to test themselves against higher division opponents, like Phoenix Rising and FC Tucson. While their goal the last three years has been to return to the tournament, their ultimate goal is to be facing the Colorado Rapids at Dick's Sporting Goods Park in the summer.