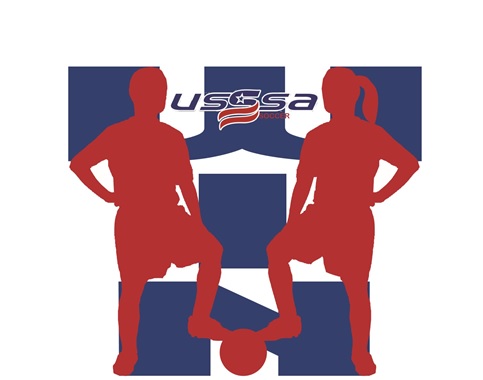 MELBOURNE, FLA. Twenty-three players have received invitations to the Midwest Regional W.I.N. Training Camp this coming November.
The players in the 11-13U age group are representing the following USSSA Clubs and Member Organizations; Evolution Soccer Club (Nebraska), GPS Kansas City (Missouri), Great Plains Futsal (Nebraska/Iowa), Impact Football Academy (Nebraska), ISW Soccer (Nebraska), SFC Kansas City (Missouri), Unified Futbol Club (Missouri) and Villarreal Nebraska Academy (Nebraska).
Invited players will be joined by another selected group out of Colorado at the U.S. Soccer National Development Center in Kansas. Each of the invitees were selected from a local camp this summer, and now they'll work together in our development, education and advancement pathway.
At the conclusion of November's training camp, players will be invited to attend the National W.I.N. Camp held at USSSA's National Headquarters and Training Center in Melbourne, Florida in January. This is followed by a trip to Northern Italy in March 2020. The W.I.N. players will train and compete at Casa Milan, home of AC Milan and Coverciano, which is the Italian Federation's National Soccer Training Facility.
The W.I.N. Program has been created to give USSSA members a dedicated pathway for all areas of the game (players, parents, coaches, referees). This past year (2019), was the programs first year of full implementation with camps, tournaments and educational presentations held in New York, Massachusetts, Nebraska, Kansas, Wisconsin and Florida.
Our staff is led by Technical Director Roger Bongaerts and supported by coaches who have played and/or coached at the highest level.
The W.I.N. Program is open to all members of USSSA. If you would like to bring a local W.I.N. program to your club and organization, contact soccerinfo@usssa.com. In 2020, the following States; Colorado, Nevada, Utah and Texas will host W.I.N. Programs.
Learn more about W.I.N. by visiting our website.