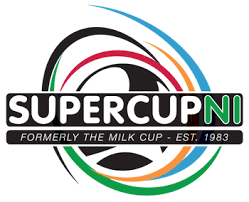 USSSA All American is a new program in soccer that draws players from all over the US to compete in International Play. We are fortunate to have an opportunity to compete in Super Cup NI at the 09 girls age group for 2023.
Female players in the 2009 and 2010 birth year may complete a player information form here and will be considered for selection to represent USSSA and their country this summer. Super Cup NI, is one of the most prestigious youth Tournaments in the world. European Power House Clubs like Manchester United and Glasgow Celtic are already confirmed to be attending this year. In the recent World Cup in Qatar, there were 25 Tournament graduates.
Event Information:
Event Dates: July 22 – July 29, 2023
Arrival Date: July 22 (Departure from North America on July 21)
Departure Date: Saturday, July 29
Airport: Dublin Airport
Inclusions:
Eight-nights accommodation (players room with players). Parents who wish to travel are able to book accommodation separately through an event contact in either hotel or bed and breakfast style.
Players receive full board (3 meals a day).
Transportation throughout the itinerary including airport transfers from/to Dublin Airport.
All tournament entry and event fees.
Head coach and team administrator to lead and supervise the team throughout the All American program.
Cost per player: $1,995* – Does not include flight. Departure cities will be communicated once the roster is finalized.
Coaches wishing to recommend a player may do so by contacting James Janosz at: james.janosz@usssa.com. All player information forms and coach recommendations should be received by USSSA no later than May 27th.