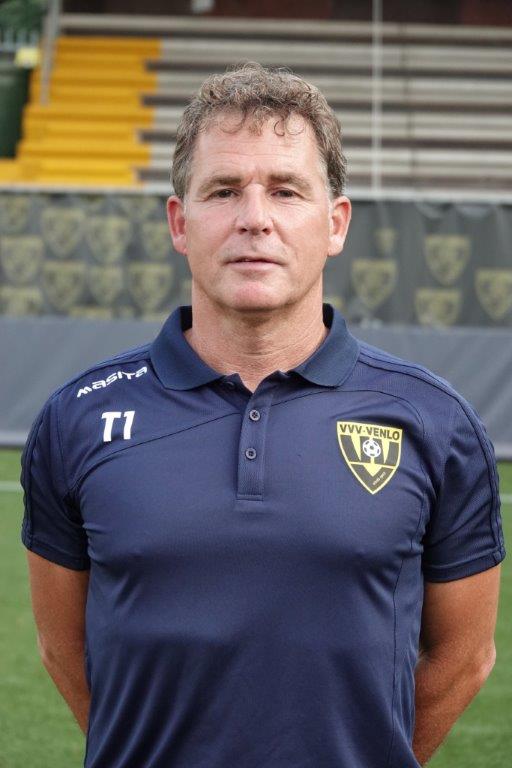 MELBOURNE, FLA. USSSA is excited to name Roger Bongaerts as their W.I.N. Technical Director starting this October. Bongaerts is the current Head of Youth Development and Academy Director with Dutch Eredivisie (top division) club VVV-Venlo.
Bongaerts holds a Pro License from KNVB Academy and his UEFA A License among others and is currently working towards his Master in Coaching status from the Cruyff Institute. As the Technical Director, Bongaerts will oversee all national programs from education and scouting at the National W.I.N. Tournament, to the curriculum development and direction of the National W.I.N. Camps.
The dedication to his profession and continuous education not only towards others but himself, as well identifying talent has always been a strong skill set of Bongaerts. His time spent visiting clubs such as Ajax Amsterdam, PSV Eindhoven, Borussia Monchen Gladbach, West Ham United, and at Claire Fontain (French National Training Center) shows this. He has also worked with Arsenal F.C. (English Premier League) as an International Scout and match analysist for Champions League games.
"As a leader within his profession, Roger will be an invaluable source to USSSA players, parents and coaches who interact with him" Vice President of Soccer Craig Scriven said. "In the last year, we have been working on creating programming for our members and bringing Roger into the fold will add instant value."
Bongaerts is no stranger to working in the United States. During his prestigious career he has held positions as Director of Curriculum and Coaching at the Adidas Elite Soccer Program. This role maintained he identified and coached the best 150 high school players both boys and girls within the country. Later, he coached at the collegiate level with NCAA DII side Georgian Court University and NAIA powerhouse Park University.
"I am very excited to begin my time and work with players, parents and coaches from across the USSSA community" stated Roger Bongaerts. "When approached about the role, direction and outline of the program, I wanted to be involved from the beginning as I believe in value and the W.I.N. program provides just that."
Bongaerts will continue his role with VVV-Venlo during his time with USSSA, which in turn keeps his finger on the pulse at the highest level of youth development. Another source of value to W.I.N. Coaches will be Total Soccer Method, a company Bongaerts founded in 2008. Presentations and workshops for W.I.N. coaches breaking down research, development and presentations on coaching methods will be offered to members.
To learn more about USSSA W.I.N. Program visit our website today at; www.usssawin.com.