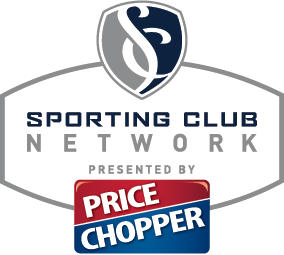 The Sporting Club Network continues to grow as Sporting KC's athletic partnership program welcomes its newest member: the United States Specialty Sports Association (USSSA). USSSA Soccer is a non-profit, sports-governing body that aims to develop and expand the game of soccer in the United States.
The USSSA first began as a slow-pitch softball organization in 1968 before expanding to other sports in 1997, making it the first multi-sports governing body. USSSA Soccer was added in 2001 by becoming a member of US Soccer.
Since then, the organization has continued to grow and, in 2006, USSSA appointed a new soccer committee to lead the National program. Increased interest and growth continued among both the youth and adult populations and, in 2007, the USSSA held its first State Championship in Kansas City, Mo. By 2008, ten other states had hosted their own State Championships and the first National Championship took place in Las Vegas, Nev. in December 2008.
The Sporting Club Network is a free affiliation program aiming to create a closer tie between Sporting Club, the parent company of Sporting Kansas City, and sports communities locally as well as nationally. Together, the Sporting Club Network and USSSA are working to provide athletes — youth and adult, soccer and non-soccer — with exclusive access to opportunities and events unique to Sporting Club and Sporting Kansas City.
"I am very excited in announcing our partnership with Sporting KC through the Sporting Club Network," said Craig Scriven, USSSA's National Director as well as the Kansas and Missouri State Director. "Sporting KC is a leader both on and off the field and I am delighted to allow our members a unique and positive way to network with the MLS Champions."
As part of USSSA's inclusion into the Sporting Club Network, the two groups will work to host the finals of a new Juggle, Dribble, Shoot (JDS) competition in Kansas City. JDS is a competition unique to the sport of soccer. Participants challenge their skills across a range of soccer-related trials: maximum count juggling, timed dribbling through a series of cones and shooting with precision through targeted areas.
Each individual competition has a point scale, and a player's final JDS score is a culmination of points earned across all three trials. JDS also offers Goalie Wars, a competition tailored to measure skills specific to the goalkeeper position. Qualifying events will be held around the country, and the top five finalists from each gender's age group will advance to the final at Swope Soccer Village, Sporting KC's official training facility in Kansas City, Mo.
"Over the past few months, both Sporting KC and myself have been speaking about how we can create a great relationship between our organizations and support each other's programs," Scriven said. "I am excited to be a part of the Sporting Club Network and seeing the relationship develop to give our members another positive benefit."
The relationship between the Sporting Club Network and USSSA will aim to play a large part in the overall growth of soccer across the country by elevating the level of youth soccer in several different regions, while also offering extensive new benefits to directly impact the improvement of local players.
Additional details on USSSA's JDS Qualifying events, as well as information on the finals, will be posted in the near future. For all the latest information regarding these events and other events through the Sporting Club Network, follow the SCN on Facebook and Twitter.
USSSA Soccer information and details on the up and coming events can be found by following USSSA Soccer Facebook and Twitter.